Atlantis Quest

Are you ready for an exciting quest of adventure and discovery? Embark on a journey around ancient Greece, Babylon, Carthage, Egypt and Rome in the search for one of the greatest mysteries of all time - the lost city of Atlantis. In this classic style matching game with a dazzling new twist you will need to discover pieces of ancient artifacts that will help you find a way to your destination. A great storyline with extremely addictive new gameplay, 76 explosive levels, exciting power-up items and numerous extra features will keep you playing for days on end!

Game Features
Visit 8 Ancient Lands!
Extremely Addictive New Game Play
76 Astounding Levels
Richly Detailed And Themed Story
Free download Atlantis Quest
11 Mb
Game Screenshots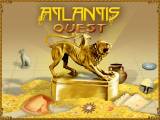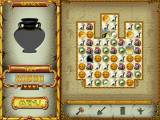 System Requirements:
Windows 95/98/ME/2000/XP/Vista/7/8
800 MHz processor or better
DirectX 8.0 or later
32 Mb Video Memory
Player Reviews

We have no player reviews for Atlantis Quest yet.