Gamehouse Sudoku

GameHouse Sudoku is a simple, addictive game of logic that will leave you begging for mercy! Solve the mystery of the number grid with reasoning and patience (no math required). There is only one rule: fill in the grid so that every row, column and 3x3 box contains all digits 1-9 only once. Let the brain teasing begin!

Game Features
Catch Sudoku Fever!
10 Degrees Of Difficulty
Print Games To Play Offline
Let The Brain-Teasing Begin!
Download Gamehouse Sudoku
4 Mb
Get the full version of Gamehouse Sudoku
$6.99
Game Screenshots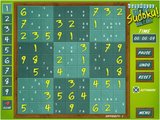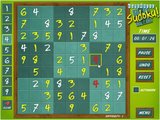 System Requirements:
OS: Windows 95/98/2000/XP/Me/Vista
Memory: 32 MB
CPU: 233 MHz
Player Reviews

We have no player reviews for Gamehouse Sudoku yet.