Gold Sprinter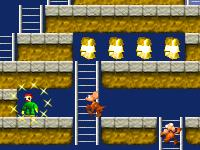 Gold Sprinter game is a remake to the classical game Lode Runner. The core gameplay has remained the same: Gold Sprinter runs around a level gathering gold and eluding monsters. The player can dig holes to trap monsters. Once all the gold has been collected the player can come through a portal to the next level - a seemingly easy goal that turns out not so easy to achieve. The way to glory is swarmed with annoyingly stubborn enemies whose only passion is their stash.

Game Features
Elegantly rendered 3D worlds and characters
True color graphics and animation
Interactive environment
Over 100 puzzle and arcade-style levels
Easy level pack specially for kids
Dynamic particle system effects like smoke, dust etc.
Funny sound effects and ambient music
Download Gold Sprinter
12 Mb
Game Screenshots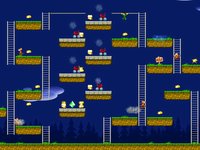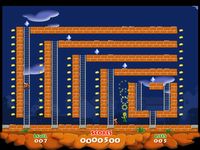 System Requirements:
Windows 95 or later
Player Reviews

We have no player reviews for Gold Sprinter yet.