Aqua Bubble

Being unable to stop the bubbles invasion, Aquatic cried out for help. You can become his saviour! You can stop the flood by using all possible means to destroy aqua bubbles. Shoot congestions of aqua bubbles neatly to burst them. Aquatic will help you by providing bonuses and warnings in case of danger. Protect the innocent creature and rescue his little house!

Game Features
Three difficulty levels
8 different bonuses
Beautiful design with pleasant environment of waterfalls
Great sound effects and music
The attractive restless character won't let you to get bored
8 different kinds of water bubbles
Simple game controls!
You may use the game as a screen saver when you're away. Just hit Relax button in the main menu
Free download Aqua Bubble
3.3 Mb
Get the full version of Aqua Bubble
$9.95
Game Screenshots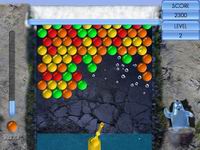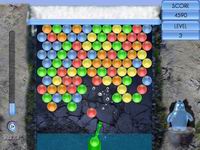 System Requirements:
OS: Windows 95/98/2000/XP/Me
Player Reviews

We have no player reviews for Aqua Bubble yet.