Rocket Mania
Rocket Mania Deluxe is a new pyrotechnic puzzle game! Twist and turn the fuses to link a burning match to one or more rockets, then watch the sparks fly! Upgrade your rockets for bigger bangs by collecting coins along the way. But watch out - set off your fireworks by dawn or the show is over! How many can you launch at one time?

Game Features
Awesome 3d-accelerated fireworks effects!
Three gameplay modes: Classic, fast paced Arcade mode and untimed Strategy mode.
Exciting musical score and bone-rattling sound effects!
Save your games and continue later.
High scores for all modes!
Play offline, full screen or windowed!
Advance in rank as you play: can you become the Master of Pyrotechnics?
Free download Rocket Mania
4.7 Mb
Game Screenshots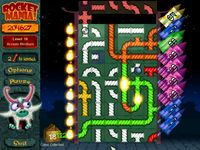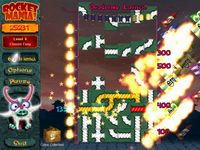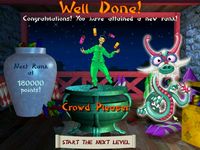 System Requirements:
OS: Windows 95/98/2000/XP/Me
Memory: 32 MB
DirectX: 7.0
CPU: 350 MHz
Player Reviews

We have no player reviews for Rocket Mania yet.